We provide the fastest pre-settlement lawsuit funding approvals in the industry. Less than 24 hours in some cases.
Our legal funding company provides the lowest pre settlement rates industry wide – and back that up with our Best Price Guarantee on our loans for lawsuits.
We provide the best lawsuit funding customer service experience in the legal funding industry.  Our determined team will work tirelessly to get you approved while you are waiting on a pending settlement. Don't stress on meeting your living expenses while you wait on a pending lawsuit.
Legal-Bay is dedicated to and focused on our customers. Unlike other legal settlement funding companies, we have creative solutions to help get you approved and obtain a lawsuit cash advance. This is not a lawsuit loan or a pre-settlement loan. This is a non-recourse lawsuit settlement advance. You owe nothing if you lose your case. That's right, our lawsuit settlement loans are no risk whatsoever to you!
NO CREDIT CHECK OR EMPLOYMENT VERIFICATION NEEDED FOR LAWSUIT FINANCING!
All you need is a lawyer! Legal-Bay is the leading lawsuit settlement funding company providing the important cash advances you deserve in as little as 24 hours.

Free Case Evaluation
It costs you absolutely nothing to fill out our quick application and get the process started.
No Payments
There are no out of pocket or monthly payments paid by you directly throughout the entire process.

100% Risk Free
Thats right, you only pay us back if you win your case!
What types of claims are eligible for pre-settlement advances?
The Lawsuit Settlement Funding Co. provides creative funding solutions to various legal and/or business transactions across the United States including same-day accident loans such as pre settlement loans for auto accidents. Feel free to fill out our quick application (on the upper right of this page) if you're interested in a free case evaluation for your specific lawsuit settlement loan needs. It costs you nothing to inquire.



Employment / Discrimination

Attorney Loans / Surgical Funding

All personal Injury / Wrongful Deaths



1. You Apply
Apply online or call to speak with a friendly agent

2. We Review
We work together with your Law Firm to review your case

3. Get Funds
We send you cash directly within 24 hours of approval
Hear What Our Clients Have To Say
LSF Co. funded both my mom and I. In both cases, the agents were friendly and courteous to deal with and answered all of our questions and concerns.
Candie S.
Orlando, FL
The funding agents were extremely professional. They walked me through the funding process and followed through on everything that was needed between my attorney and I.
Samuel N.
Las Vegas, NV
LSF Co. made me feel not only like a client, but like a friend. They bent over backwards for me by continuing to fund my case several times as the insurance company continued to drag their feet.
Bernadette H.
Los Angeles, CA

AMOUNT RECEIVED
BY APPLICANTS


Call us toll-free at (877) 571-0405
to speak with a friendly funding specialist today.
How Lawsuit LOANS Can Help You Today
Never settle for less. If you find that the insurance company is forcing you to take an offer that is not fair value, then consider taking a pre-settlement funding with Legal-Bay, the premier legal funding company. A pre settlement cash advance today can buy you the necessary time needed to pay your bills – and get a better settlement offer.
Here is a basic scenario: Insurance Company offers a plaintiff a $50,000 "low ball" offer today for their case; plaintiff discusses with their attorney and chooses to decline the offer and obtain a $10,000 pre-settlement advance with Legal-Bay to pay bills. 5 months later, the Insurance Company offers plaintiff $100,000. The small cost to pay Legal-Bay produces an additional $50K in case value.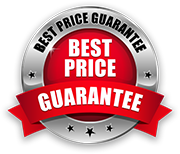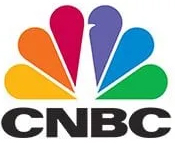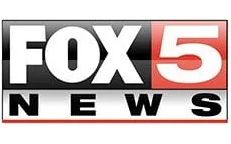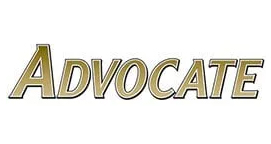 Start your Free Case Evaluation Right now!
Our friendly sales agents are standing by right now to easily answer any of your funding questions. Simply hit the application button to start the process on your own and a sales agent will contact you shortly.
FIRST TIME APPLICANTS CALL:
(877) 571-0405
(THIS PHONE NUMBER IS FOR
FIRST TIME APPLICANTS ONLY)
EXISTING CLIENTS CALL:
(973) 857-1000
(THIS PHONE NUMBER IS FOR
EXISTING CLIENTS & EXECUTIVE OFFICES)
Apply Today – Funded Tomorrow
Your Application For Lawsuit Settlement Loans Starts Here! Loans For Lawsuits Are Easy To Apply For!