Pharmaceutical Drug Lawsuit Funding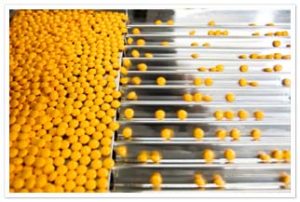 Legal-Bay, The Lawsuit Settlement Funding Company, is one of the few settlement loan companies in the legal funding industry that has a dedicated staff towards helping victims of bad or defective pharmaceutical drugs. As one of the best settlement loan companies in the industry, our team of underwriters, lawyers, and investors are extremely experienced with "Mass Tort" litigation and Legal-Bay has the ability to assist you with any part of your case – from start to finish. Whether you need legal assistance to evaluate your potential lawsuit claim at the onset, surgical funding due to a drug defect to get healthy again, or lawsuit funding to pay bills to live, Legal-Bay has the ability to get your case approved quickly.
The pharmaceutical companies have "deep pockets" with billions of dollars – and extensive legal teams – to fight claims for years. These cases are often tied up in the courts for many years and are very complex in nature. This leaves many plaintiffs with serious side effects with nowhere to turn for basic living expenses – or to pay for surgeries or new medications from the original defective drug. This is an injustice within the "Pharma industry," but one that Legal-Bay tries to remedy by assisting victims of these bad drugs with a lawsuit cash advance today to live their lives with dignity.
Below are just some of the drugs that our Underwriting Department is currently evaluating for lawsuit funding.
If you have an active lawsuit involving any of the above drugs –or another drug not shown here- and need lawsuit funding, fill out the application to your upper left or call Legal-Bay's toll free hotline at: 877.571.0405 where live agents are available 24 hours a day.
If you have taken one of the above drugs and do not have legal representation yet, Legal-Bay can assist you with obtaining a lawyer, free of charge, to evaluate your claim based on the side effects that you are experiencing.