Surgery Lawsuit Funding
Legal-Bay LLC, The Lawsuit Settlement Fund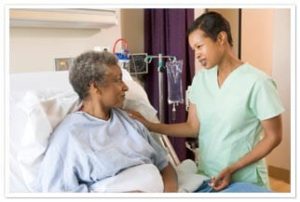 ing Company, is one of the few lawsuit funding companies that provides surgical funding in connection with your accident or product liability lawsuit. Unfortunately, just because you have been injured –to no fault of your own- that doesn't always guarantee you that you will be able to get the proper treatment that you need to get yourself healthy. In fact, there are many plaintiffs out there who simply never heal properly because they don't have health insurance or the ability to pay for costly surgeries.
This is a two-fold problem: first you may now create permanent injuries to yourself which will cost you more money throughout your life, and second the insurance company will devalue your case since you didn't have a surgery. It is a serious injustice in the accident and lawsuit market. However, Legal-Bay's Surgery Lawsuit Funding Division is the solution to this problem by providing an invaluable service to both you and your attorney.
If approved for surgical funding through Legal-Bay, we will be able to find you a Doctor or Surgeon that will work with us at a reasonable cost and get you healthy again. (You are also free to use your own Doctor or Surgeon if you so choose.) We will also provide you with travel expenses and personal money in order for you to pay for living expenses while you recover from your surgery. And lastly, the money used to obtain the needed surgery will be paid back upon settling your case, after your case value reaches its maximum potential. (If your case is unsuccessful for some reason you are NOT obliged to pay us anything back whatsoever.)
This program is a win-win for both you and your law firm. Both you and your lawyer can now afford to be patient while the defendant's insurance company tries to drag your case out and force you to settle for a lower amount than what your true lawsuit value is. Legal-Bay can help you with all of the following and more:
Major Surgeries: Neck, Back, Fusions, Shoulder, Knee, Brain/Neurological, Ankle, Internal Procedures, Etc.
Minor Surgical Procedures: Pain Shots, Broken Bones, Sprains/Casts, MRI's, X-Ray's, Etc.
Living Expenses: To help pay your bills while you are out of work or recovering.
Travel Expenses: To assist you with getting transportation and hotel stay to city where your Surgery or procedure will be performed.
Miscellaneous: Any other procedures or expenses that are needed to assist with getting you healthy and aiding with your lawsuit.
If you are interested in applying for surgical funding in order to get your body healthy again and assist with your lawsuit, fill out the application on the upper left of this page. Or call toll-free at 877.571.0405 where experienced agents are available to take your call 24 hours a day.
Testimonial
Emily P. Case
I came to Legal-Bay when I had an unfortunate accident that was no fault of mine. Other lawsuit funding companies had told me that my case had not progressed enough yet because I did not have surgery yet. The problem was the defendant was still contesting liability and I had no health insurance to get the surgery I needed. Because of this fact, every lawsuit funding company had denied me for funding.
I was about to give up, and then I finally found Legal-Bay, who had a great customer service team and I immediately felt comfortable with them. Unlike the other lawsuit funding companies, they were able to look at my case without me having a surgery yet and approve me for an initial funding so I could fix my car and get back to the doctor.
After the doctor recommended surgery, Legal-Bay was able to fund my surgical procedure for me as well. They worked directly with my lawyer and the surgeon to get me the funding needed to complete the surgery. I am now healthy again, and my lawyer is very encouraged that my case value has gone up substantially after the surgery.
If it wasn't for Legal-Bay, I'm not sure if I would ever be healthy again or if I would be in the position I am to settle my case for a meaningful amount of money. Their commitment to me and their services provided were a true difference maker in my life and case.