Construction Accident Lawsuit Funding Cases For Your Pending Lawsuit
Legal-Bay deals with all types of workplace accident cases including construction site lawsuits. According to labor laws in place in all 50 states, construction workers are entitled to safe working conditions on their job site. However, the general contractor, property owner, or equipment manufacturer will sometimes take short cuts in order to accrue larger profits. When employees suffer physical harm under these circumstances, they are entitled to compensation for their injuries.
Nationwide, construction industry employers reported 174,000 injuries and job-related illnesses in 2020. Of those, 1008 proved fatal. Many of these occurrences were due to negligence on the part of worksite managers.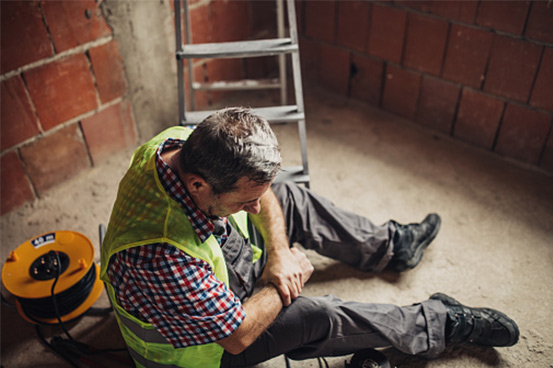 Legal-Bay fights tirelessly for plaintiffs in construction accident lawsuits. Whether you're a builder, subcontractor, or bystander, Legal-Bay can quickly verify your claim on a pending lawsuit with our free case evaluation and have a pre-settlement funding contract to you within hours.
It is imperative that you contact a lawyer as soon as possible after your injury or loss. Determining the intricate liabilities in a construction accident can be confusing, but Legal-Bay can make sure that you receive the full and fair compensation you deserve. Because our agents are well-versed in the intricacies of labor laws, we are considered an invaluable resource when it comes to construction site accidents. Even if your lawsuit has not been officially filed, we can help you find an attorney to get you the settlement advance you need to pay bills today, and get your life back on track now.
Due to the high volume of accident funding cases that we process, we're able to offer the lowest rates and fastest turnaround in the industry. In fact, almost all of our accident lawsuit loans fund within 48 hours or less. Our law suit loans are non-recourse, meaning you only have to pay if you win your case.
Give us a call to talk about your lawsuit. We can walk you through the funding process and get cash in your hands within 24 to 48 hours. 877-571-0405
Apply Today – Funded Tomorrow
Your Application For Lawsuit Settlement Loans Starts Here! Loans For Lawsuits Are Easy To Apply For!