Attorney Lawsuit Loans And Funding Products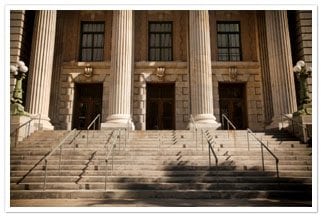 Legal-Bay is one of the few Pre Settlement Funding Companies in the industry who offers a full comprehensive list of Attorney Funding Products for Law Firms who are primarily working on a Contingency Fee based model. Our Institutional Investor backing gives us the Capital Resources to provide lawsuit funding for attorneys with large Credit Facilities to small and mid-sized firms in order to assist them with managing cash flow. Whether your firm needs internal cash flow for operations, or for "case costs" for larger cases that which require substantial "out of pocket" expenses, Legal-Bay has lawsuit loans for attorneys that will give you the help that you need.
Compared to other pre-settlement funding companies, Legal-Bay Funding works to "tailor" a funding solution specific for your firm's needs. We do this by leveraging your firm's greatest assets – your pending case file. Unlike a traditional lending institution, we are able to fully assess the accurate value of your portfolio of cases and create a funding program that works best for your short and long term needs. Most importantly, our creative "pay-back" schedule is not fixed, but instead enables your firm the flexibility to payback when most convenient for you. As one of the best pre-settlement funding companies, we understand that every firm receives cash from settled cases on a sporadic basis and uniquely to them; so our goal is to allow you to manage your cash flow that is most optimal for you, so that your firm continues to grow to its maximum potential at all times.
Below is a list of just some of our more popular funding programs that can assist your firm:
Micro Loans for Firms needing $50K or less for operating expenses – This is a simple application process where funding can occur as quickly as 48 hours.
Lawsuit Funding For Lawyers With Cash Advance on Settled Cases – This is one of our most popular products in which we can advance your firm "cash today" on "settled cases" waiting for payment or Judgments on Appeal.
Large Lawsuit Loans or Long Term Credit Facility (up to $10MM) – These products can be tailored to your firm's specific needs – based on the pending cases in your firm's portfolio. Unlike a bank we can ascertain the true value of your pending cases and lend you an amount that can allow you to leverage your case "assets" in order to maintain and grow your practice without limitation.
Medical/Surgical Lien Funding – Being one of the premier and experienced pre settlement funding companies, we can provided your uninsured clients with the needed capital to get the Medical Care that they need, as well as positioning their case for maximum settlement value. Our Medical/Surgical Lien Funding helps your client, your firm, and also any Doctor's in your network who may be unwilling to wait for the case to settle in order to be paid.
Plaintiff Pre-Settlement Funding – Our plaintiff funding programs allow your clients to get the necessary lawsuit cash advances in order to remain patient until maximum settlement value can be reached. We work directly with a large network of attorneys who appreciate our understanding of keeping rates and fees at reasonable levels so that it does not compromise, but instead, enhance the value of your case for both you and your client.
To speak with an experienced funding specialist fill out this application or call our toll free hotline directly at 877.571.0405. Our pre-settlement funding for attorneys gets you the funding you need and at the terms and conditions that are most suitable to your specific business needs.
STOP FUNDING YOUR BUSINESS WITH YOUR OWN MONEY AND START UTILIZING THE CAPITAL AVAILABLE TO YOU IN ORDER TO GROW YOUR BUSINESS TO ITS MAXIMUM POTENTIAL!!!