TRANSVAGINAL MESH AND BLADDER SLING CASES
Legal-Bay is a leader in Product Liability funding for various Transvaginal Mesh (also referred to as TVM) and Bladder Sling Cases and their manufacturers. These two types of mesh products are considered to cause the most complications resulting in serious lawsuits being filed on behalf of plaintiffs, and they are also the most funded types of mesh cases. Below is basic information on each of these litigations and the manufacturers that are subject to paying large liability claims to you – the victim.
Be advised that there are numerous types of TVM cases and manufacturers, so if you don't see your specific case/manufacturer on our list, that doesn't mean we cannot fund you. Legal-Bay is willing to give you a free case evaluation by filling out the application to your left as long as you have a lawyer and your case is in suit.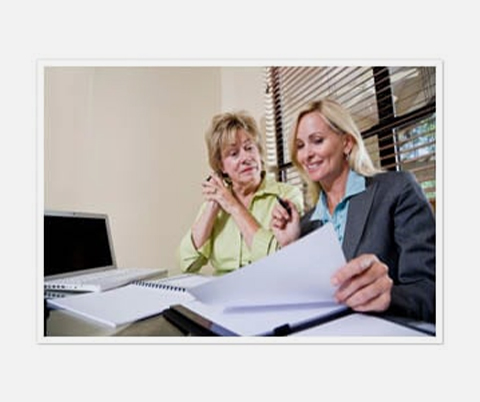 VAGINAL MESH, TRANSVAGINAL MESH, BLADDER SLING, AND PELVIC MESH CASES
Approximately 100K women a year have some sort of pelvic or vaginal mesh surgery. Many women have had complications after pelvic surgery for Pelvic Organ Prolapse (POP) or Stress Urinary Incontinence (SUI). Because of the complications, thousands of women have needed additional "corrective" or "revision" surgeries to remedy these problems. Unfortunately for vaginal mesh victims, some of these remedies have resulted in additional problems which have caused serious injuries, including but not limited to: bladder, bowel and blood vessel punctures and erosions, scarring and narrowing of the vaginal wall, and pain during intercourse. In 2008, the FDA issued a report with concerns of the Mesh Products; in 2011 the FDA upgraded their concerns to a "serious warning" to each various vaginal or pelvic mesh Manufacturer. The FDA reports have led to over 80k lawsuits being filed – with many more sure to come. In 2015, the FDA reclassified transvaginal mesh products from a Class II to a Class III, reporting that these products are high risk. The FDA noted that "Any manufacturer looking to introduce new surgical mesh for transvaginal POP repair will first need to submit a PMA application for approval."
Some of the manufacturers of Transvaginal Mesh and Bladder Sling products are: Boston Scientific, Advantage; Johnson & Johnson, Ethicon, Gynecare; American Medical Systems (AMS); C.R. Bard and Co., Avaulta; Tyco; Mentor; Caldera; and Coloplast.
If you are a victim of a Transvaginal, Hernia, or Bladder Sling Mesh Product and have retained a lawyer, you are immediately eligible for a lawsuit funding cash advance. To apply for up to $30K, fill out the brief application on the upper left hand side of this page, and an agent will call you promptly to discuss your case. You many also call our 24-hour toll-free hotline to speak directly with a funding specialist at: 866.792.0234.
TRANSVAGINAL MESH/BLADDER SLING SETTLEMENT AND VERDICTS
Below are some recent jury verdicts and settlements in favor of women plaintiffs: 
July, 2013 – Bakersfield, California CA- Jury awards husband and wife $5.5MM award against C.R. Bard, July 2013, however, C.R. Bard's share of the damages was reduced after the doctor who implanted the mesh was found to be at fault (40%) and C.R. Bard paid $3.6MM in November of 2015.
August, 2013 – Atlantic City, New Jersey NJ – Jury awards woman plaintiff $3MM award against J&J and Gynecare.
October, 2013 – Charleston, West Virginia WV – Jury awards woman plaintiff $2.5MM award against C.R. Bard.
Bloomberg News reports possible "Global Settlement" in works between three major mesh manufacturers of close to 50K claims, excluding Johnson & Johnson Inc.
Charleston, WV – Settlement reached in approximately 20K cases against Endo Health Solutions and American Medical Systems, AMS, for approximately $830MM.
Kern County, California – $5.7 million verdict was reached against Johnson & Johnson's Ethicon subsidiary for a woman plaintiff over their Gynecare TVT Abbrevo vaginal mesh device.
March, 2015 – Johnson & Johnson's Ethicon subsidiary reached a settlement in a bellwether trial over their transvaginal mesh devices just one day after the $5.7MM verdict against them, however, the settlement details have not been disclosed.
AMS $1.3 Billion Settlement – Endo International Plc, owner of American Medical Systems (AMS), agreed to pay nearly $1.3 billion to resolve product liability transvaginal mesh lawsuits over their implants.
$73 Million awarded to a woman plaintiff in a case against Boston Scientific Corporation.
Miami, Florida – Jurors awarded $26.7 million in a verdict against Boston Scientific for failing to provide sufficient warnings about the risks of its Pinnacle mesh implant device.
West Virginia – Jurors awarded $18.5 million to four women plaintiffs over Boston Scientific's Obtryx mesh.
February, 2015 – Georgia – Johnson and Johnson Settled over 100 lawsuits regarding their Mentor unit manufactured transvaginal mesh tape and sling devices, however, the details of the settlement have not been disclosed.
May, 2015 – Boston Scientific Corporation agrees to pay about $119 million to settle approximately 2,970 cases over its transvaginal mesh products.
May, 2015 – $100MM Verdict against Boston Scientific in Mesh Trial for Delaware woman, however, the verdict was reduced to $10MM in October of 2015 by a judge in Delaware.
August, 2015 – C.R. Bard Inc. Settled at least 3K cases for more than $200MM at least 3,000 cases against them, resulting in awards of approximately $67,000 per case.
January, 2016 – $12.5MM Verdict against Ethicon for a woman plaintiff in Philadelphia over Ethicon's Prolift mesh implant.
January 2016 – Johnson & Johnson's Ethicon settles between 2-3K cases for $120MM in their first serious attempt to start resolving some of the approximate 42K cases against them.
February 2016 – $13.5MM Verdict against J&J's Ethicon for a woman plaintiff in Philadelphia.
WHAT IF YOU DON'T HAVE A LAWYER YET?
The good news is: it is NOT too late to file a Transvaginal Mesh or Bladder Sling lawsuit claim yet. However, since the serious side effects and settlements made have now been public, the time to file a claim is ticking. Legal-Bay strongly advises you to immediately speak to a lawyer to ascertain if you have a claim. Due to our direct relationships with many top mesh law firms, Legal-Bay would be more than happy to refer you to a national mesh law firm. The free consultation will cost you nothing; and if the law firm decides to take your case, you will only be charged a fee if a financial award is obtained on your behalf.
If you are interested in speaking to a Legal-Bay representative about obtaining a Transvaginal Mesh lawyer, feel free to fill out the application on the upper left hand side of this page or call Legal-Bay directly at: 866.792.0234.
Alabama (AL)
Alaska (AK)
Arizona (AZ)
Arkansas (AR)
California (CA)
Colorado (CO)
Connecticut (CT)
Delaware (DE)
Florida (FL)
Georgia (GA)
Hawaii (HI)
Idaho (ID)
Illinois (IL)
Indiana (IN)
Iowa (IA)
Kansas (KS)
Kentucky (KY)
Louisiana (LA)
Maine (ME)
Maryland (MD)
Massachusetts (MA)
Michigan (MI)
Minnesota (MN)
Mississippi (MS)
Missouri (MO)
Montana (MT)
Nebraska (NE)
Nevada (NV)
New Hampshire (NH)
New Jersey (NJ)
New Mexico (NM)
New York (NY)
North Carolina (NC)
North Dakota (ND)
Ohio (OH)
Oklahoma (OK)
Oregon (OR)
Pennsylvania (PA)
Rhode Island (RI)
South Carolina (SC)
South Dakota (SD)
Texas (TX)
Utah (UT)
Vermont (VT)
Virginia (VA)
Washington (WA)
West Virginia (WV)
Wisconsin (WI)
Wyoming (WY)