Car Accident Lawsuit Funding Cases For Your Pending Lawsuit
Legal-Bay specializes in all types of accident lawsuit funding and auto accident lawsuit loans and is considered an industry leader with the quickest approvals industry-wide. Legal-Bay's 12 Hour Car Accident Cash Advance approval process is without question the fastest in the car accident lawsuit loan industry, where our loans are non-recourse, and you only have to pay if you win your case! And with agents standing by 24 hours a day on the toll-free hotline (877) 571-0405, there will always be someone available to process your accident cash advance application for car accident pre-settlement loans immediately.
If you have been injured by "No Fault" of your own and have suffered injuries, than you are automatically "pre-approved" for pre-settlement funding from accident loan companies.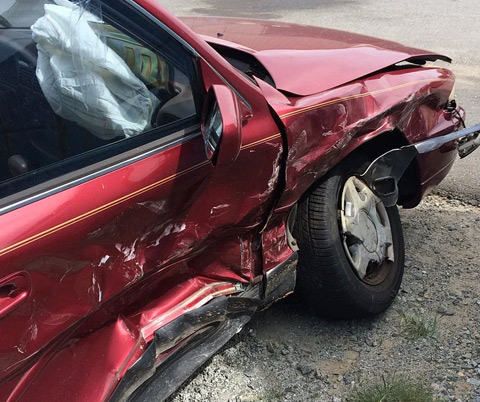 We will verify your claim on a pending lawsuit with our free case evaluation and have a pre-settlement funding request to you within hours. Due to our high volume of accident funding cases that we 
process
, we are able to offer the lowest rates industry-wide. With the fastest turnaround and best pre-settlement funding rates in the industry, almost all of our accident cash advances fund within 48 hours or less.
All you need is a lawyer for same day car accident loans, even if your lawsuit has not been officially filed, we can still get you the auto accident settlement advance you need to pay bills today, and get your life back on track now! Legal-Bay is here to help and answer all of your questions on auto accident loans and if you have been the victim of any of the following accidents (or even ones not listed), we can assist you with a pre-settlement auto accident loan:
Give us a call to talk about your dog bite lawsuit. We can walk you through the funding process and get cash in your hands within 24 to 48 hours.
Car Accident Legal Funding Types
Car accident settlement loans for: Car, SUV, Auto or Motor Vehicle Accident
Same Day Accident Loans On Commercial, Truck, Semi, Rig, or 18 Wheeler Tracker Trailer Accident
Boat, Water Vessel, Ship, or Jones Act Accident
Train Accident
Limousine Accidents
Pick-up Truck Accidents
Bus, Taxi Cab, Subway or Public Transportation Accidents
Police Car Accident Lawsuit Loans, Ambulance, Fire Truck Accidents
ATV, Bicycle, Pedestrian Accidents
Construction, NY Labor Law or Work Related Automobile Accidents
Airplane, Jet or Aircraft Accidents
We offer Car Accident Settlement Loans Across The U.S.
Alabama (AL)
Alaska (AK)
Arizona (AZ)
Arkansas (AR)
California (CA)
Colorado (CO)
Connecticut (CT)
Delaware (DE)
Florida (FL)
Georgia (GA)
Hawaii (HI)
Idaho (ID)
Illinois (IL)
Indiana (IN)
Iowa (IA)
Kansas (KS)
Kentucky (KY)
Louisiana (LA)
Maine (ME)
Maryland (MD)
Massachusetts (MA)
Michigan (MI) M
innesota (MN)
Mississippi (MS)
Missouri (MO)
Montana (MT)
Nebraska (NE)
Nevada (NV)
New Hampshire (NH)
New Jersey (NJ)
New Mexico (NM)
New York (NY)
North Carolina (NC)
North Dakota (ND)
Ohio (OH)
Oklahoma (OK)
Oregon (OR)
Pennsylvania (PA)
Rhode Island (RI)
South Carolina (SC)
South Dakota (SD)
Tennessee (TN)
Texas (TX)
Utah (UT)
Vermont (VT)
Virginia (VA)
Washington (WA)
West Virginia (WV)
Wisconsin (WI)
Wyoming (WY)
Why Choose Legal Bay Lawsuit Funding
Learn How Legal Bay Lawsuit Funding Can Help You!
The Lawsuit Settlement Funding Co. (owned and operated by Legal-Bay LLC) was founded as a full service Legal Funding Company, specializing in the funding of every type of lawsuit and/or binding legal agreement.
Apply Today – Funded Tomorrow
Your Application For Lawsuit Settlement Loans Starts Here! Loans For Lawsuits Are Easy To Apply For!