Actos Lawsuit Settlement Funding and Lawsuit Help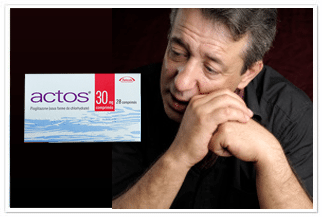 Legal-Bay is a leader in Actos pre settlement lawsuit funding and can also assist you with help finding an Actos law firm or Actos lawyer if you are unsure if you have a claim against Takeda Pharmaceuticals.
Actos/Pioglitazone and Possible Bladder Cancer
Pioglitazone hydrochloride is the generic name for Actos, and it was initially approved by the U.S. Food & Drug Administration (FDA) in 1999 to treat type 2 Diabetes. In 1999, the FDA requested Takeda Pharmaceuticals to conduct a marketing study on the safety of Actos; however, the company allegedly delayed this important report and it was later discovered that patients taking Actos for more than one year had a higher chance of contracting bladder cancer and other serious side effects.
FDA WARNINGS & Side Effects
In 2011, the FDA issues a drug safety alert, warning that the usage of Actos for an extended period of time – more than one year – could result in increased risks of bladder cancer.
By 2012, France had suspended the use of Actos due to the bladder cancer risk, and the governmental drug safety agency in Canada also released a report that Actos could have over two times the risk of bladder cancer for diabetes patients who were taking the potentially dangerous drug.
There have been many other warnings and side effects for Actos. Below are just a few of the possible dangerous side effects that Actos/Pioglitazone can cause:
Congestive Heart Failure (CHF)
Takeda Pharmaceutical Co. Agrees to Pay $2.37 Billion to Settle More than 8K Federal and State Lawsuits
Takeda Pharmaceutical Co. has agreed to pay $2.37 billion to settle approximately 8,000 federal and state lawsuits over its drug Actos. The 8K cases include 3,500 lawsuits in Lafayette, Louisiana before U.S. District Judge Rebecca Doherty (In Re: Actos (Pioglitazone) Products Liability Litigation, 11-md-02299, U.S. District Court, Western District of Louisiana), and about 4,500 suits in California, Pennsylvania, Illinois, and West Virginia, according to Bloomberg News. The claimants alleged that Takeda hid the bladder cancer risks of the diabetes drug, however, according to Drug Watch, Takeda insists that the benefits of Actos far outweigh the side effects.
Takeda officials announced that they will put the money into a settlement fund if 95% of plaintiffs agree to participate in the settlement; and if 97% of the plaintiffs sign up, the drug maker would add an additional $300 million, raising the settlement to $2.4 billion, according to Bloomberg News. Settlement awards would be more than $296,000 per case for plaintiffs who choose to participate in the settlement, but settlement amounts may be reduced depending on certain factors such as age, smoking history, and toxin exposure.
Legal-Bay urges patients who have developed bladder cancer while on Actos to contact them immediately to seek a free legal consultation to ascertain if they could be in-line for a large award if the settlement is approved. Time is limited to file a lawsuit claim against Actos.
Legal-Bay is here to help you with your Actos Lawsuit needs
If you or a loved one has already retained a lawyer and has filed a lawsuit against Takeda and Actos and you need lawsuit funding today, Legal-Bay can help you right now. Legal-Bay can fund up to $25K in pre settlement lawsuit funding on most Actos Bladder Cancer Lawsuit Claims. To apply for pre settlement lawsuit funding, please fill out the pre-application on the upper left hand side of this page; or to speak with a live agent, call Legal-Bay's toll-free hotline at: 877.571.0405, where live agents are always available to answer your Actos questions.
If you have not retained a lawyer yet, and believe you have contracted bladder cancer due to your usage of Actos; Legal-Bay can provide you with a free Actos legal consultation or free case evaluation with a nationally recognized Actos law firm or Actos lawyers. The free case evaluation costs you nothing, and the attorney will only charge you if they receive a lawsuit settlement award for you. To contact Legal-Bay fill out the pre settlement lawsuit funding applications on the upper left of this page; or call our toll-free hotline at: 877.571.0405 where live agents can work with you to obtain an Actos attorney to speak with.