Zimmer Knee Cases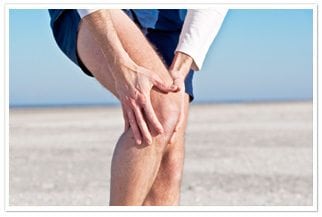 Legal-Bay Lawsuit Settlement Funding is an industry leader in assisting those who have dealt with complications from Zimmer Knee devices. Legal-Bay is one of the only companies in the funding industry to provide lawsuit funding, surgical or revision surgery funding, or lawsuit assistance if you haven't already retained a national Zimmer Knee law firm or lawyer.
Zimmer Persona Knee
FDA Recall for Zimmer's Persona Trabecular Metal Tibial Plate knee implant.
The FDA announced a Class II recall for Zimmer's Persona Trabecular Metal Tibial Plate knee implant. The recall affects all lots and sizes of the knee implant, affecting all 11,658 devices that were recalled, according to the FDA's website. Also, according to an announcement made by the FDA, they said Zimmer Inc. initiated a voluntary recall of their Persona Trabecular Metal Tibial after there was an increase in complaints of loosening and radiolucent lines. All sizes and lots of the affected devices will be removed from the market and will no longer be distributed.
A Class II Recall occurs when a product can "cause temporary or medically reversible adverse health consequences." Patients who have been implanted with the Persona Trabecular Metal Tibial Plate face the risk of their tibial component loosening. Indications of this complication include radiolucent lines on imaging tests, and such loosening may cause pain and issues with mobility, often requiring the patient to have an additional surgery.
Possible side effects include:
Joint fluid

Tissue damage

Osteolysis  

Severe pain

Swelling

Bone damage
Zimmer NexGen Knee
FDA Recalls Issued to Zimmer Inc.
In 2010, the U.S. Food & Drug Administration issued a Class II recall to Zimmer Inc. over the NexGen Complete Knee Solution MIS Tibial Components, Locking Screw and Stem Extensions, affecting 68,383 devices that had already been implanted. Recalls were issued for various components of the NexGen knee mechanisms (the NexGen LPS femoral component, the NexGen LPS Flex gender femoral component, and the NexGen MIS tibial components).
An FDA Class II recall typically indicates that a device may cause "temporary or medically reversible" health problems, as well as a remote possibility of serious health problems.
In addition to the FDA Class II recall, a voluntary recall was made by Zimmer Inc., regarding the NexGen MIS Tibial Component, because according to drug watch, "one of the pieces could loosen or fail because of shoddy manufacturing." The voluntary recall that was initiated affects 41,180 devices and includes eight sizes (1-8).
The devices were meant to increase range of motion and imitate natural knee function, but plaintiffs who have filed cases against Zimmer Inc. claim that the devices actually caused a range of complications listed below:
Decreased range of motion

Extreme pain

Tissue and/or nerve damage

Bone degradation or fractures

Instability

Infection

Blood clots

Ultimate failure of device implant.
Also, among those who have filed lawsuits, painful revision surgery was often required. The NexGen Flex devices have been implanted in approximately 150K patients.
First Zimmer NexGen Knee Bellwether Trial Approaching
The first bellwether trial in the multidistrict litigation (MDL) over the Zimmer NexGen Knee implant lawsuits has been scheduled to begin October 13th, 2015. There are currently more than a thousand cases against Zimmer Inc. which have been consolidated before a federal judge in Illinois (In Re: Zimmer NexGen Knee Implant Products Liability Litigation, MDL No. 2272).
Federal lawsuits have been consolidated into multidistrict litigation (MDL) in the U.S. District Court in the North District of Illinois, with the first bellwether trial set to begin in 2015.
Get the Help you need on Your Zimmer Knee Lawsuit Claim
If you, or a loved one, have already filed a Zimmer Knee lawsuit and need a pre-settlement cash advance on your lawsuit, or corrective surgical funding to assist you in this time of need, feel free to fill out the application on the upper left hand side of this page. To speak to a live agent right now, call our toll free hotline at: 877.571.0405 where agents are always standing by to answer any questions you may have on Zimmer Knee lawsuit funding.
If you are uncertain whether or not you have a possible lawsuit claim regarding a Zimmer Knee product or a hospital and you'd like to speak with a nationally recognized Zimmer Knee law firm, fill out the application on the upper right hand part of this page or call our toll free hotline at: 877.571.0405 where live agents can assist you with any lawsuit services that you may need.