Mirena IUD
Mirena Manufacturer, Bayer Healthcare Pharmaceuticals, as well as their strategic marketing partners, originally marketed Mirena as an innovative form of contraceptive that would make you "look and feel great," and would more likely help you to be "more intimate (with your partner)." However, it seems that Bayer failed to warn its users of the potentially serious side effects of the drug.
FDA Warning
In 2009, The FDA sent Bayer an official warning letter, with their concerns with the drug. The FDA's warning letter essentially states that claims of Mirena, as opposed to other forms of contraception, will increase intimacy, romance and, by implication, emotional satisfaction – "misleadingly overstate the proven efficacy of Mirena." The letter further expressed concerns that Bayer's marketing of Mirena omitted certain information regarding the potential side effects of Mirena.
Mirena Serious Side Effects
Studies have shown that women who were fitted with Mirena and other IUD's have had the product embedded in the uterus and it can perforate the organ's walls. There is also further concern that the device could potentially travel to the stomach region and puncture the bladder or intestines. Possible side effects to Mirena and other fitted IUD's include:
Organ Damage

Intestinal obstruction

Adhesions and Internal Scarring

Serious Infections



Mirena Litigation Update
A recent court order was issued regarding the Mirena litigation that directed both parties to select five cases each to possibly be included in the Second Deposition Pool. Additionally, five filed cases will then be selected at random, according to Virtual-Strategy.com. The Second Deposition Pool is for the Mirena Intrauterine Device (IUD) multidistrict litigation (MDL) in the U.S. District Court Southern District of New York (In re: Mirena IUD Products Liability Litigation, MDL No. 2434).
To apply for a Mirena or another IUD Cash Advance, fill out the application on the upper left hand side of this page or call Legal-Bay's toll-free hotline at 877.571.0405 where live agents are available to answer any of your Mirena litigation questions.
NuvaRing Cases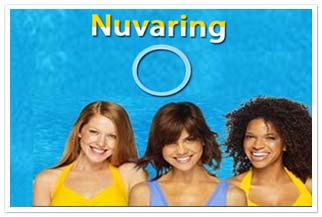 The NuvaRing is considered a third Generation Birth Control product, designed for women to be inserted in their vagina in place of having to take "the pill" every day. The "ring design" was supposed to be innovative and "safe," however, as of early 2013, over 1000 lawsuits had already been filed against the NuvaRing Manufacturer, Merck Pharmaceutical and Schering-Plough and Organon (who were acquired by Merck). The women are suing because of pain, suffering, and in some cases death from the following side effects:
Stroke

Heart Attack

Pulmonary Embolism

Deep Vein Thrombosis (DVT)

Blood Clots



$100MM SETTLEMENT REACHED IN MERCK'S NUVARING PRODUCT LITIGATION
Bloomberg News reported in early 2014 that a settlement had been reached between NuvaRing Manufacturer, Merck & Co., and the plaintiffs for an estimated $100MM or an average of about $58K for each case. The settlement is less than the $200K average that was obtained in the Yaz Birth Control Pill case, but only because the plaintiffs were having a much harder time proving that the "ring" device was the root of the side effects. In fact, in 2013 a New Jersey Judge threw out seven NuvaRing cases before they were set to go to trial due to causation issues raised by defense counsel. Prior to attempting further litigation on the several thousands of cases still pending in State and Federal Courts, both parties agreed to an acceptable settlement.
Legal-Bay has been a leader in NuvaRing funding, funding with a strategic partner in what is believed to be the first NuvaRing case funded in the lawsuit funding industry. Now that a settlement has been proposed –but not approved by the courts yet- Legal-Bay is providing up to $20K in pre-settlement funding for plaintiffs in need of assistance prior to getting their actual settlement checks.
To apply for a NuvaRing Cash Advance, fill out the application on the upper left hand side of this page or call Legal-Bay's toll-free hotline at 877.571.0405 where live agents are available to answer any of your NuvaRing litigation questions.
Don't Have an Attorney Yet? Legal-Bay can assist you with obtaining a free NuvaRing Case Evalutation.
Now that NuvaRing is in the news and there have been other birth control settlements for other cases, such as Yaz and Yasmin; the time to file your NuvaRing Case is ticking. Depending on the extent of your injuries, NuvaRing cases could be worth between $200K and $1MM. However, to recover any money you must retain a lawyer or file a lawsuit against Merck.
If you are in need of a free legal consultation to ascertain if you have a possible lawsuit against NuvaRing, Legal-Bay can assist you with an attorney referral in their mass tort network. The consultation costs you nothing and the lawyer will only charge you if they recover money for you. You may fill out the application on the upper left side of this page or call toll-free at 877.571.0405 where agents can assist you with your attorney search.