New Jersey Pre-Settlement Lawsuit Funding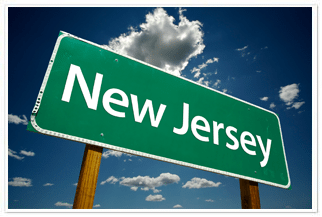 Legal-Bay specializes in all types of accident and personal injury lawsuit pre-settlement and settlement funding, and is considered an industry leader with the quickest approvals industry wide. Legal-Bay has a presence on both coasts – specifically in New Jersey where they are based. Legal-Bay's 12-hour lawsuit cash advance approval process is without question the fastest in the industry! And with agents standing by 24 hours a day on the toll-free hotline 877.571.0405, there will always be someone available to process your cash advance application immediately.
New Jersey residents: If you have been injured by "No Fault" of your own and have suffered injuries, then you are automatically pre-approved for funding. We will verify your claim with our free case evaluation and have a funding request to you within hours. Due to the high volume of accident funding cases that we process, we are able to offer the lowest rates industry wide. With the fastest turnaround and best rates in the industry, almost all of our accident cash advances fund within 48 hours or less.
All you need is a lawyer; even if your lawsuit has not yet been officially filed, we can still get you the cash assistance you need to pay bills today – so you can get your life back on track as soon as possible! Legal-Bay is here to help, and if you have been the victim of any of the following accidents (or even ones not listed), we can assist you:
Airplane Accident/Injury Case Funding
Bicycle Injury/Incident Case Funding
Kugel Mesh Hernia Case Funding
DePuy Hip Lawsuit Funding
Stryker Hip Lawsuit Funding
BP Oil Spill Claim Funding
Construction Accident Funding
Discrimination Case Funding
Medical Malpractice Lawsuit Funding
Pharmaceutical Lawsuit Funding
Yaz or Yasmin Birth Control Case Funding
Police Brutality Case Funding
Transvaginal Mesh and Bladder Sling Lawsuit Funding
Merrill Lynch Black Broker Settlement Funding
BioMet and Wright Hip Funding
Sexual Harassment and Sexual Abuse Lawsuit Funding
Structured Settlement Funding
Tractor Trailer or Semi Accident Funding
Wrongful Imprisonment Funding
Wrongful Termination Funding
Jones Act or Maritime Lawsuit Funding
Settled Case Settlement Funding
Slip and Fall or Premise Liability Case Funding
Wrongful Death Lawsuit Funding
Defective Pain Pump Case Funding
Attorney or Law Firm Funding
Securities Fraud Arbitration Funding
Verdict on Appeal and Judgment on Appeal Cases
Commercial Litigation Funding
Qui Tam or Whistle Blower Lawsuit Funding
Zimmer Knee NexGen Case Funding
da Vinci Robot Case Funding
Byetta, Januvia, Victoza Diabetes Drug Case Funding
Mass Tort Litigation Funding
All Civil Cases involving General Negligence that are represented by an Attorney.
New Jersey Counties and Cities We Focus On
Legal-Bay works with residents in the following New Jersey counties (as well as others not listed):
Legal-Bay works with residents in the following New Jersey cities (as well as others not listed):
If you, or a loved one, are in need of some financial support due to an incident that resulted in personal injury, or any other case contact Legal-Bay immediately where an experienced agent will assist you – with compassion – in this time of need. Please see our Home page for a full list of cases that Legal-Bay funds, or call our 24-hour toll-free hotline at: 877.571.0405.

Disclaimer: None of Legal-Bay's funding programs should be considered a lawsuit loan or lawsuit loans; or settlement loan or loans; pre-settlement loan or loans.  The non-recourse cash advance only needs to be repaid if you win your case.