DEPUY ASR, PINNACLE, AND JOHNSHON AND JOHNSON HIP IMPLANT AND REPLACEMENT LITIGATION
In 2010 Johnson & Johnson, the parent of the DePuy ASR Hip Implant, announced a recall of the defective hip implant system. The recall has now produced approximately 15,000 lawsuits to date with many more expected to come in the upcoming months and years. The lawsuits generally claim that the product caused the following to the plaintiffs: pain, swelling inflammation, infection and damage to surrounding bone and tissue, and most seriously Chromium and Cobalt metal poisoning; called "Metallosis ".
Bloomberg is reporting that over 37,000 DePuy Hip Implants were sold in the U.S. and experts expect that 12-13% will fail within the first 5 years.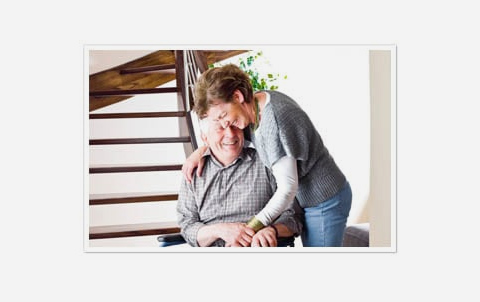 However, healthcare experts are now saying that the device could have up to a 50% failure rate within the first 6 years. Johnson & Johnson announced in January 2010 that they had set aside $912Mil to settle impending DePuy lawsuits, and has now reserved additional monies each year to begin to resolve the entire litigation. Lawsuit Funding Industry experts believe that the wave of lawsuits sure to come as more individuals are finding that their hip is either defective or they are being poisoned by the metal fragments in the blood from their DePuy implant.
SETTLEMENT REACHED IN DEPUY ASR LITIGATION
In late 2013 Johnson & Johnson's DePuy Hip Division reached the largest product liability lawsuit settlement in U.S. History, agreeing to settle approximately 7500 hip lawsuit claims at approximately $250K per case. The landmark settlement marks the beginning of the end of the ASR litigation and when it is all said and done, could cost DePuy close to $4Bil., according to Bloomberg News. The settlement is expected to be approved in 2014 and payments are expected to be disbursed to plaintiffs that qualify for the settlement in late 2014 or 2015 depending on their personal case file.
PINNACLE HIP STILL NOT RECALLED, AND DEPUY AND J&J CONTINUE TO SELL THE PINNACLE HIP
Plaintiffs involved in a DePuy Pinnacle hip litigation are not expected to get financial relief in the new future, as DePuy continues to market this hip product. DePuy and Johnson & Johnson refuse to recall the Pinnacle Hip even though the metal-on-metal components are similar to the ASR hip. The litigation is expected to drag on from many years. However, Pinnacle hip victims that have clear signs of metal poisoning, metallosis, and have either had a revision or need a revision should speak with an attorney immediately if you haven't done so already. Legal-Bay can help you with finding a Pinnacle Hip law firm. If you already have an attorney, and need lawsuit funding on either your Pinnacle or ASR Hip, Legal-Bay can help you as well.
TO APPLY FOR A CASH ADVANCE ON YOUR DEPUY ASR (OR PINNACLE) HIP REPLACEMENT LAWSUIT FILL OUT THE FORM TO YOUR LEFT AND ONE OF OUR FRIENDLY SALES AGENTS WILL CALL YOU BACK PROMPTLY.
WHAT IF YOU DON'T HAVE A LAWYER YET?
The good news is: it is NOT too late to file a Depuy Hip Implant lawsuit claim yet. However, since the serious side effects and settlements made have now been public, the time to file a claim is ticking. Legal-Bay strongly advises you to immediately speak to a lawyer to ascertain if you have a claim. Due to our direct relationship with many top Depuy Hip Implant law firms, Legal-Bay would be more than happy to refer you to a national Depuy Hip Implant Law Firm. The free consultation will cost you nothing and if they decide to take your case, the lawyer will only be paid if you win.
If you are interested in speaking to a Legal-Bay representative about obtaining a Depuy lawyer, feel free to fill out the application on the upper left of this page or call Legal-Bay directly at: 877.571.0405.
Alabama (AL)
Alaska (AK)
Arizona (AZ)
Arkansas (AR)
California (CA)
Colorado (CO)
Connecticut (CT)
Delaware (DE)
Florida (FL)
Georgia (GA)
Hawaii (HI)
Idaho (ID)
Illinois (IL)
Indiana (IN)
Iowa (IA)
Kansas (KS)
Kentucky (KY)
Louisiana (LA)
Maine (ME)
Maryland (MD)
Massachusetts (MA)
Michigan (MI)
Minnesota (MN)
Mississippi (MS)
Missouri (MO)
Montana (MT)
Nebraska (NE)
Nevada (NV)
New Hampshire (NH)
New Jersey (NJ)
New Mexico (NM)
New York (NY)
North Carolina (NC)
North Dakota (ND)
Ohio (OH)
Oklahoma (OK)
Oregon (OR)
Pennsylvania (PA)
Rhode Island (RI)
South Carolina (SC)
South Dakota (SD)
Tennessee (TN)
Texas (TX)
Utah (UT)
Vermont (VT)
Virginia (VA)
Washington (WA)
West Virginia (WV)
Wisconsin (WI)
Wyoming (WY)